In the third quarter of 2022, PC sales are down, but Apple's Macs are seeing a 40% jump.
The PC market is experiencing a slowdown in the third quarter of 2022. According to the results of the International Data Corporation (IDC), 74.3 million computers were delivered compared to 87.3 million last year over the same period. That is a decrease of 15% year-on-year. Brands like Lenovo, HP and Dell are experiencing declines of between 16 and 27%.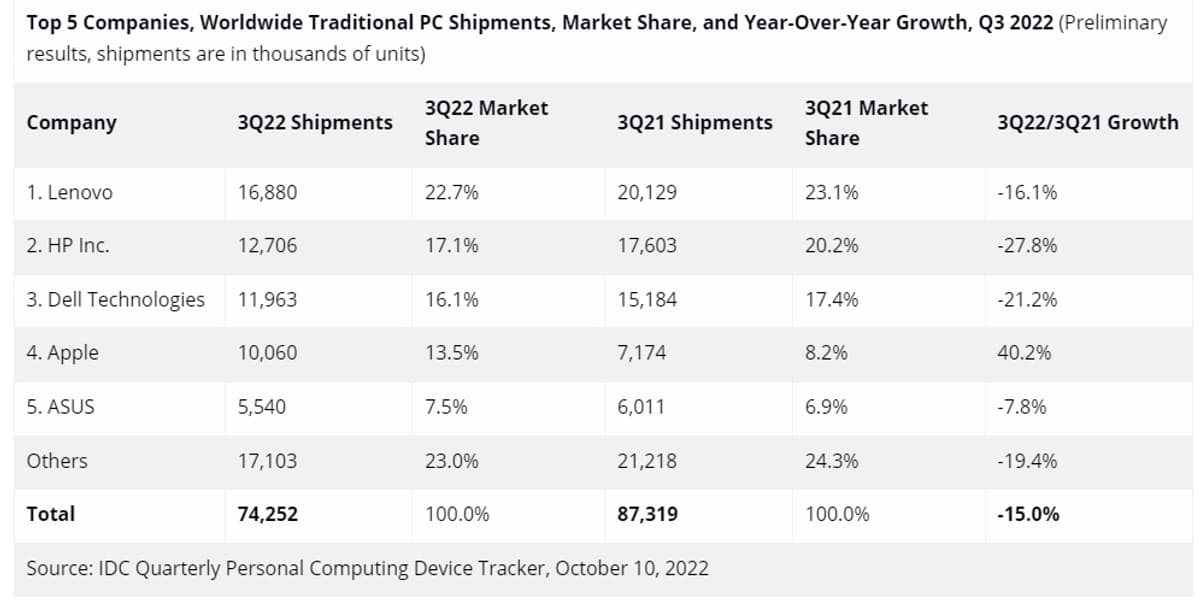 The economic context, as well as the increase in the costs of components and logistics, are pushing the average selling price of a PC to 910 dollars, the highest level since 2004, notes the IDC, which observes that high-end computers sell better.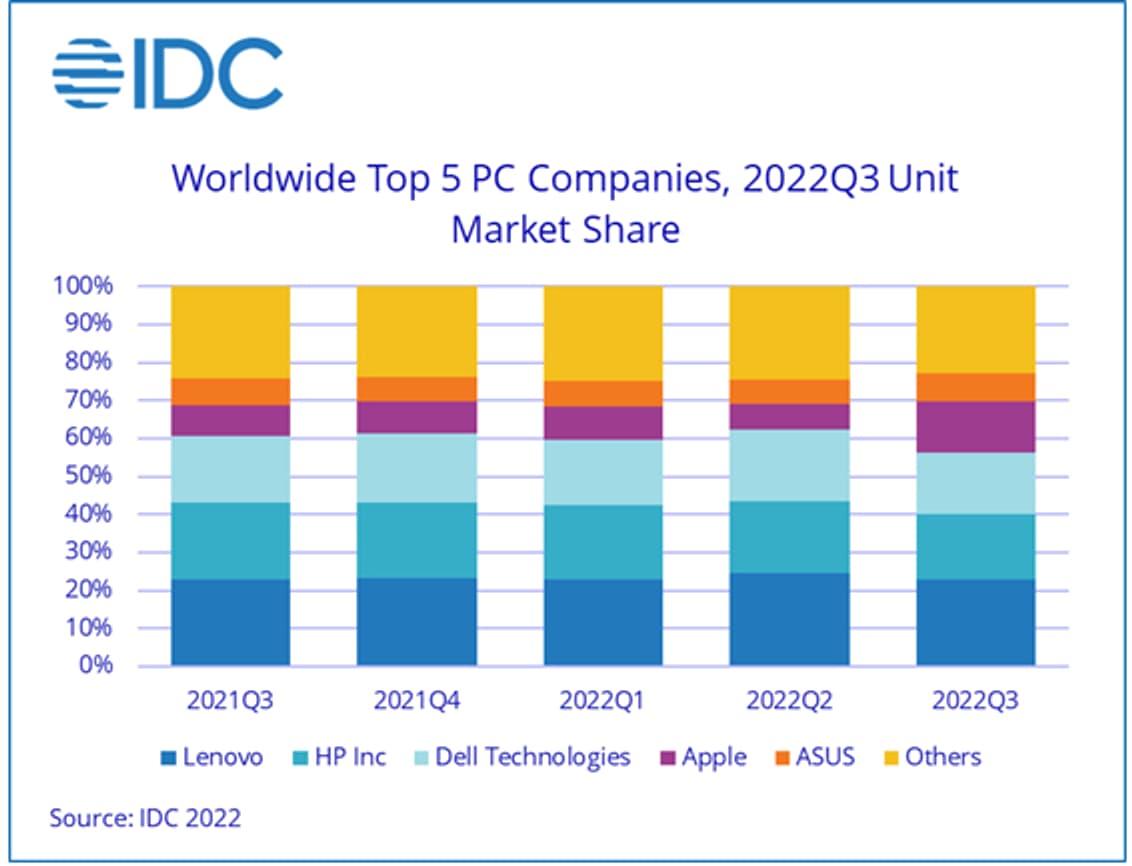 However, sales volumes remain well above pre-pandemic levels, nuance the IDC.
The Apple Exception
Amid all these declines, Apple is doing well with 10 million Macs sold in the third quarter. Mac sales jumped 40% year-on-year, from 8.2% market share in the third quarter of last year to 13.5% this year.
"Supply reacted to lower demand by cutting production, with Apple being the only exception as its Q3 supply increased to compensate for lost orders due to lockdowns in China during Q2," Jitesh said. Ubrani, research director for IDC's Mobility and Consumer Device Trackers, in the note.
Since 2020, Apple has integrated its first in-house designed chip (M1 then M2) for Macs. Based on the iPhone processor, it is more powerful and much less energy intensive than the Intel chips that equip PCs. It thus allows the brand's latest models to stand out in these areas.
The Apple brand has managed the crisis in electronic components that affected the entire market last spring. From 2025, Apple plans for a quarter of its products to be manufactured outside China, particularly in India, to reduce its dependence.