Dragonflight's new alpha phase has arrived, bringing with it community-awaited new features like Warlock talents.
Every week Blizzard releases new Alpha phases for the next expansion of World of Warcraft, Dragonflight. With each new phase we can see new talents, professions, areas or even dungeons.
For this 5th phase, there are two new dungeons, the new area, Plains of Ohn'ahran, all Warlock talents for all specializations and the Holy Paladin.
New Warlock and Holy Paladin Talents in WoW Alpha: Dragonflight
One of the most anticipated new features of this phase 5 of the alpha are the new talents of the Warlock. This class has had a checkered history in Shadowlands and will receive lots of changes.

Example of Demonology Warlock talents

All three specializations have received significant changes, with the return of iconic spells. Some talents will remind you of past expansions. Others will allow you things you only dreamed of.

In addition to the warlock, the holy paladin receives his talent tree, two weeks later the Paladin's other specializations.

Example of Holy Paladin talents
If you want to do your own testing even without access to the Dragonflight alpha, visit the wowhead talent calculator.
New Zone, Plains of Ohn'ahran
In addition to the Warlock changes, a brand new area will be available: Plains of Ohn'ahran. This zone is the origin zone of the dragons of the green flight. With huge green pastures, this is an area that offers a much clearer view than the other areas in the expansion.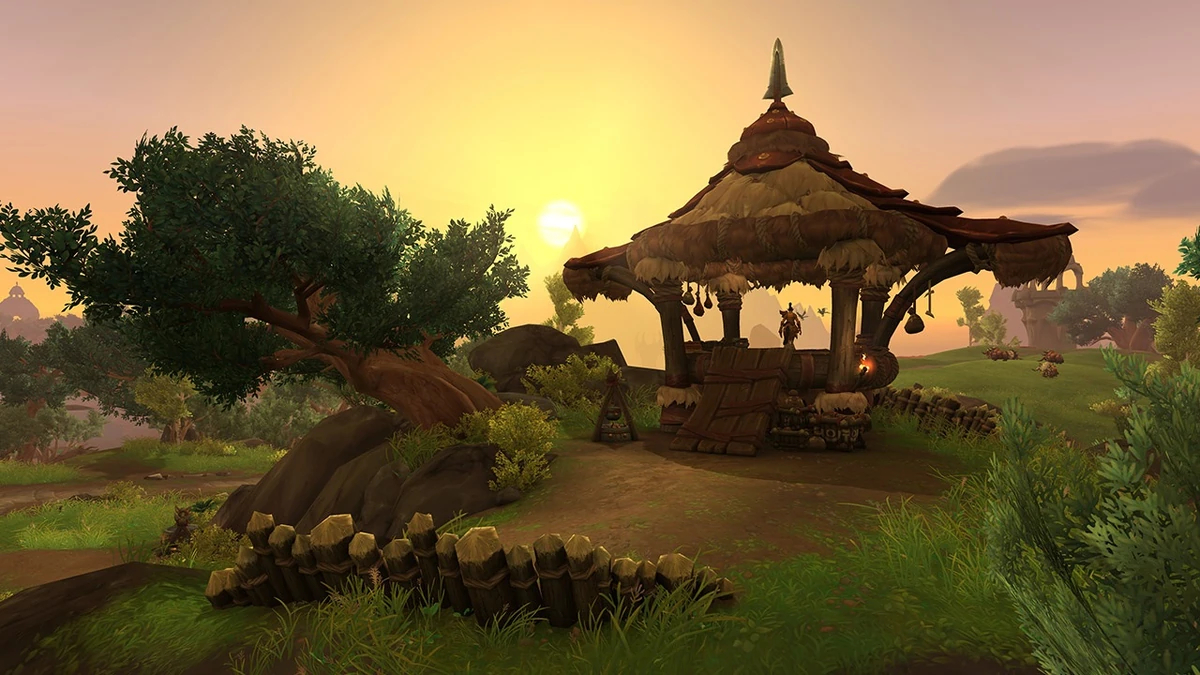 It is also here that we can find several Centaur tribes that we must help during our adventures.
New Professions, Couture and Engineering
The two professions reworked for this phase of Alpha are Tailoring and Engineering.
For Sewingthe developers chose to insist on the different specializations to learn how to craft specific parts of armor better and better. Additionally, a leg enchantment returns for intelligence users.
For Engineering, there are no major changes but lots of new gadgets can be used to make the profession even more interesting. In addition, an engineering object will have less chance of exploding the better its engineer.
New WoW Alpha Dungeons: Dragonflight
For this alpha, we have the right to two new dungeons : The Azure Vault and Brackenhide Hollow.
The latter is a dungeon in the center of Plains of Ohn'ahran in which we will face an army of Gnolls in order to put an end to their strange rituals and excursions against the inhabitants of the plains.
The first dungeon takes place on the border between the Plains of Ohn'ahran and the next zone, the Traversée d'Azur. In this dungeon, Primalists attempt to attack a strategic point of the Blue Flight. You must prevent them. This dungeon ends in a magnificent fight against a Crystal Dragon.
If you want to read more details about these new additions, visit the official site.
Join the community Breakflip on Discordplay WoW with other players while being informed of our latest articles!